Romance Scammer




DOUGLAS BERNARD




MICHAEL SMITH
In the first instance you should go here and read our advice page. It is just our general guidance to help you
Fast and furious, and we are bit short of information on

DOUGLAS BERNARD

so we get that down and also their pictures if we can. We don't want them to miss out on our treats. We are nice like that. Hopefully life is a little harder for them and it will help save you wasting money sending it to Nigeria/Ghana/Senegal/

Côte d'Ivoire/Benin/Togo etc.

You have to remember if it walks like a duck, talks like a duck, and looks like a duck then there is a better than evens chance it IS a duck
Romance Scam
Army Leave Scammer
Douglas Bernard
Michael Smith
michaelsmith8043@hotmail.com
ADMIN:

The scammer had used:




E-mail addresses:

donaldsmith1956@hotmail.com




douglaslopez852@gmail.com

Names:

Donald Smith
Douglas Lopez
Tagged.com:
Douglas B/Micheal Smith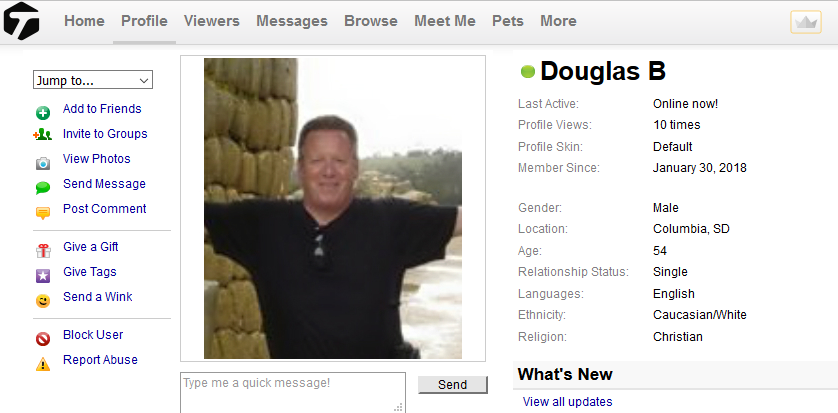 ADMIN:

The scammer changed profile name from

Douglas Bernard

to

Michael Smith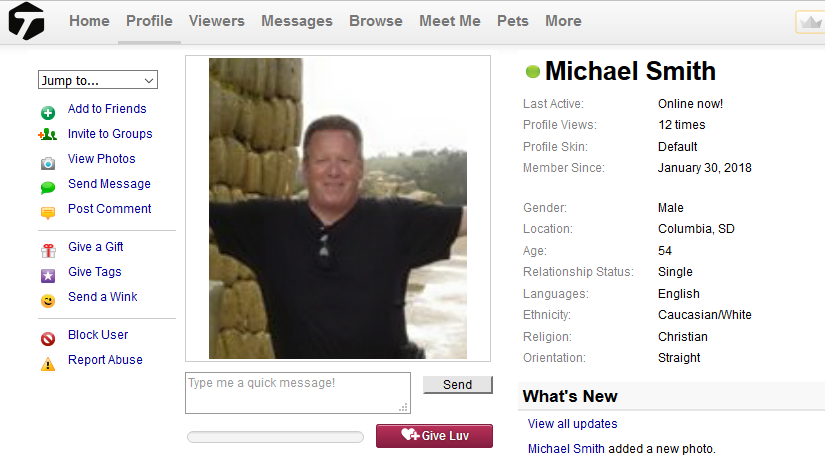 Original Picture
PROFILE INFORMATION:
Member Since: January 30, 2018
Gender: Male
Location: Columbia, SD
Age: 54
Relationship Status: Single
Languages: English
Ethnicity: Caucasian/White
Tagged.com. INBOX: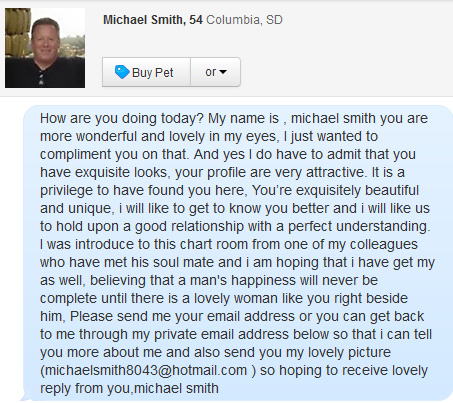 Douglas B/Michael Smith, 54 Columbia, SD:
How are you doing today? My name is , michael smith you are more wonderful and lovely in my eyes, I just wanted to compliment you on that. And yes I do have to admit that you have exquisite looks, your profile are very attractive. It is a privilege to have found you here, You're exquisitely beautiful and unique, i will like to get to know you better and i will like us to hold upon a good relationship with a perfect understanding. I was introduce to this chart room from one of my colleagues who have met his soul mate and i am hoping that i have get my as well, believing that a man's happiness will never be complete until there is a lovely woman like you right beside him, Please send me your email address or you can get back to me through my private email address below so that i can tell you more about me and also send you my lovely picture (michaelsmith8043@hotmail.com ) so hoping to receive lovely reply from you,michael smith
Fake scammer Profiles with photos of the same person:
OnlineUsaDating.com:
Donald955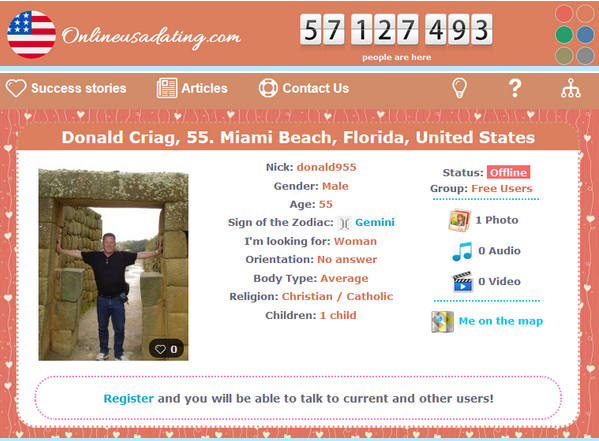 PROFILE INFORMATION:
Nick: donald955
Name: Donald Criag
Gender: Male
Age: 55
Sign of the Zodiac: Gemini
I'm looking for: Woman
Religion: Christian / Catholic
Children: 1 child
Country: United States Region: Florida City: Miami Beach
Language(s): Chinese, English, French
Profession: U.S. Army Officer
Ethnic origin: White / Caucasian
Education: Two or more higher education degrees
Marital Status: Single
Accommodation: Own apartment
Important in others: Kindness and honesty
Personal priority: Family and children
Material support: Ready to become a sponsor
Want to meet:
I'm looking for: Woman At the age of: 45 – 70 years
Purpose of Meeting: Friendship and communication, Love and Romance, Marriage and family creation, Conceiving, giving birth, raising a child, Regular sex, Virtual (webcam) sex, Partner for travels, Cover Marriage
About me:
I am a kind, nice, caring, and loving person, I am a down to earth person, easy going and love to meet new people and visit new lands, i love exploring new things. I am honest, loving and caring man. I like watching action movies swimming and bowling i like football and a lot more if i could still do them i like walk on the beach movies camping fishing i love to cook indoors and outdoors..
PlusGoogle.com:
bernard sigel


ADMIN:

Note: the scammer used pictures of different persons: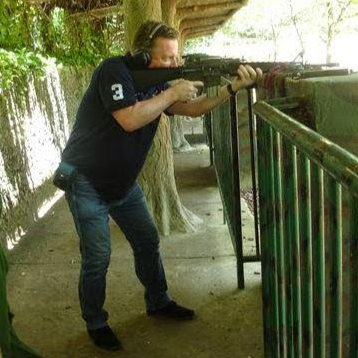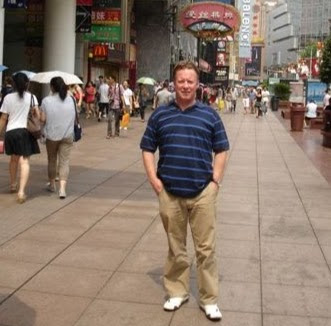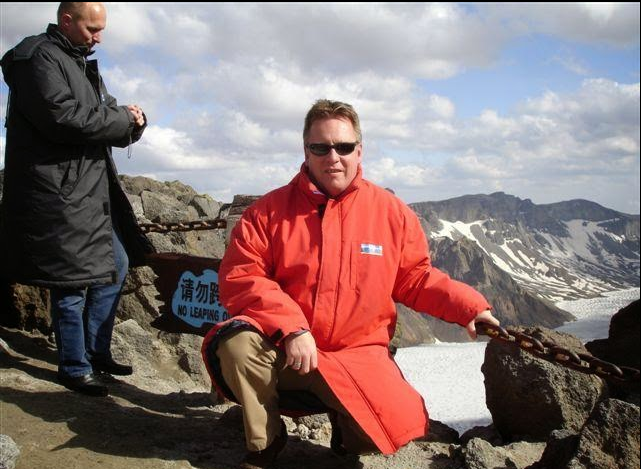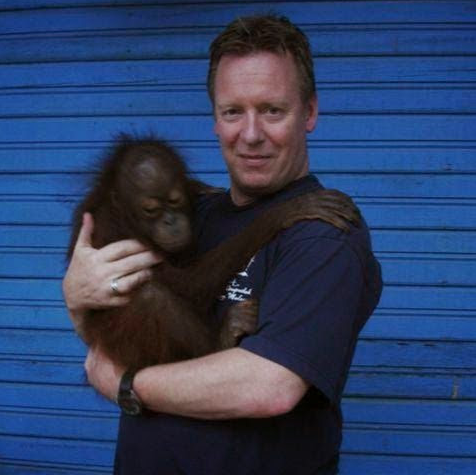 PHOTOSHOPPED Picture!
Please DO NOT tell the scammer he is posted here!
Visit our INFORMATION PAGES:
You can subscribe to our website from the site HOME PAGE (top right corner) for getting information about new posts:
If you subscribe please check your SPAM BOX