Romance Scammer
PAUL OWEN MATTEO
In the first instance you should go here and read our advice page. It is just our general guidance to help you
Fast and furious, and we are bit short of information on

PAUL OWEN MATTEO

so we get that down and also their pictures if we can. We don't want them to miss out on our treats. We are nice like that. Hopefully life is a little harder for them and it will help save you wasting money sending it to Nigeria/Ghana/Senegal/

Côte d'Ivoire/Benin/Togo etc.

You have to remember if it walks like a duck, talks like a duck, and looks like a duck then there is a better than evens chance it IS a duck
419 Scam




Romance Scam




Fake Militar




Phishing
Paul Owen Matteo




(Ghana)
matoaul1@outlook.com
Used e-mail addresses:
biobowen@gmail.com




bobowen432@gmail.com




col.georgeowen@ymail.com




owen_caterwood@yahoo.com




owenbob001@yahoo.com
Names:
Bob Owen




Bobby G Owen




Christian Owen




George Owen




Gilbert Owen




Jack Paul Owen




James Owen




Owen CaterWood




Preston Owen




Scott Owen




Steven Owen




Williams Owen
RBrides.com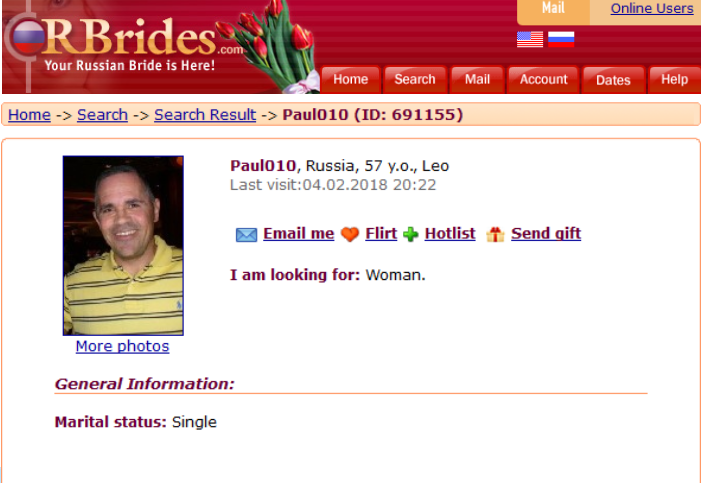 PROFILE INFORMATION:
Location: Russia,
Age: 57
Zodiac: Leo
I am looking for: Woman.
Marital status: Single
RBrides.com. INBOX:
Paul010 [ XX/02/2018]
Hello, beautiful lady, how are you? I hope you are in good health, and you are all right. Well, I just looked through here when I came across your profile, and it really caught my attention, which made me write you this letter. I'm an American officer in Syria. I believe that you are not offended! but I must say that you look very beautiful. I want to communicate well with you in order to better know about you better, please contact me on my personal email address: matoaul1@outlook.com, so I can write to you and tell you more about myself, and also send you my photo . Hope to hear from you soon.
Paul
Message on a mail box:
From: Matteo Paul 

matoaul1@outlook.com




To: XXXX




Date: XX February 2018 


Subject: Hello Dear 

(name removed)

,

Hello Dear (name removed), 
Thank you for giving me the opportunity to address you. My name is Paul Owen Matteo. I am an American Army officer on duty here in Syria. I will retire from active military service very soon. I am 57 years old and live in New York. I speak French, portuguese and Spanish but I prefer English it's better for me. I am 5'7 tall, 77.7Kg weight, with short hair, brown eyes. I'm very quiet person and down to earth. I am shy to semi-shy type I don't drink/smoke not into the bar scene. I am a Christian. Cursing and lying is not my thing why because my mouth is made for singing/kissing and yes I am "excellent" kisser very hard to find someone like me. It's like looking a needle in a haystack. I love kissing so much and nuzzling a lady's neck. I really love to take my time with my lady and make her "squirm".  When I kiss the whole universal stop and I can hear "rhythm of both heartbeat pounding away softly and trust me I will take your breath away….(joke).
I had my high school and university education in new York, I am the only child, my mom and dad died when I was young, then I was at that time living in the U.S.A  so I do not know any of my  relatives so I grew up as orphan and since I am one. I have a daughter who is 16 years old and she is studying Foreign languages. Typically, She is smile on my face, and I have been blessed. I have a share of setbacks in life. But despite  all that I never stop, I thank God for my life and experiences I was exposed. My wife died long ago in car accident, and it was so hard for a teenager girl without her mom by her side which she needs time, attention and love after the lost of my beloved wife whom is with the Lord, right now I am tired of been lonely and Betty wants a mom you know a young girl of her age would definitely need someone to chat with at home and other things running through her mind, lets say I need a happy family life again because I love and cherish family life so much.
I am God fearing and I have many of the personality traits that you might expect to go along with the profession: I'm compassionate, gentle, perceptive, intuitive, communicative, loyal, reliable, trustworthy, analytical, ethical (Hmmm…..I sound like a boy scout, don't I?  However, I do not fit the bill of an intellectual, as I am far more interested in people than in scholarly pursuits. I love my work and where I originally come from, women are considered the first and treated with all caress and affections and that is why they rule….. (Funny right?), I also find great satisfaction in helping people and animals….. Maybe my obligation….
I enjoy the finest things the city have to offer like early matinee on Saturday at the AMC theater broad way shows, museums, Dave and buster dining out but prefer to cook and "yes" I can cook…..I know how to love, but have not found the one to love; when I do I would love her effortlessly.  I believe in love and second chances. I love to get into long-term relationship and settle down with the right lady and see how it will grow. I want to grow old with her and make chicken soup for her when she is sick. If her tummy "hurts" I want to rub her down and draw warm ginger baths for her. I want a lifetime soul mate. I just want to bring my description to your attention before we ever decide to meet in this life…..I have to stop here to hear your own part….. Will be waiting for a warm reply from you, all about yourself and I have attached some of my photos to you and i hope you send me your own photo.
About skype, You know l am a Military General here in Syria. A lot of issues have been dis communicated from us here in Syria. l have walking talking only and that is only for military service and communication. No telephone to call out from here because of the nature of the Country and the War of terrorism. We can not even send out presents from this God forsaken Country. We have Military laws that prohibits us from reaching out to our loved ones. We are being Monitored. l can not call out with the Walking Taking because it is Programmed for Military use only. Other wise, l prefer calling you every now and then to talk with you. Hear your sweet voice and kiss you on Phone but all these necessities are out of bound here. l can only communicate to you through e-mail for now. I hope you do not feel bad about this.
Thank you so much for the attention.
Yours Sincerely,
Paul Owen Matteo
Attachments: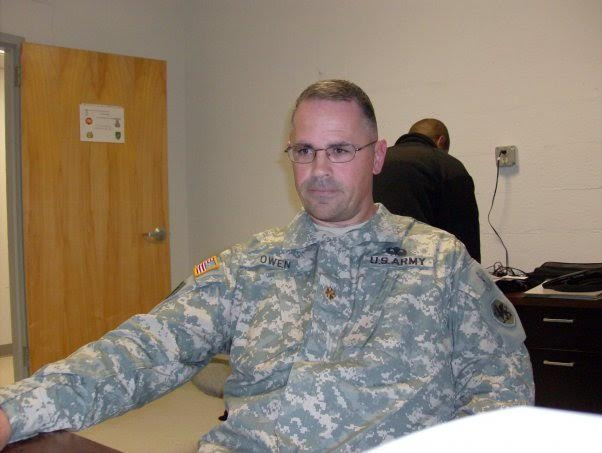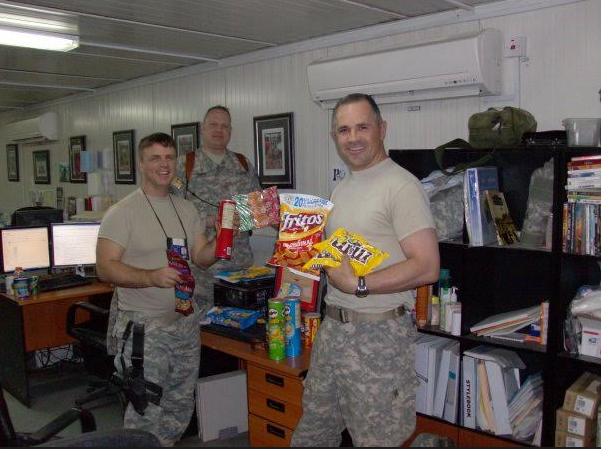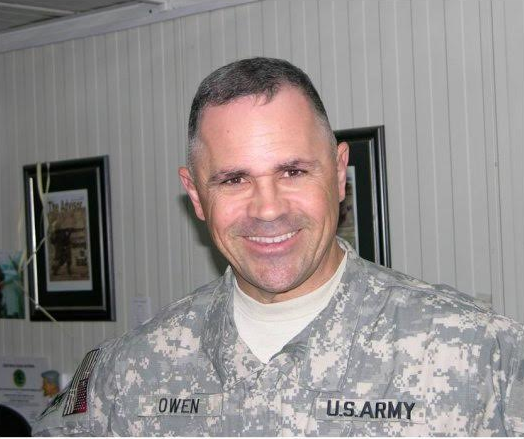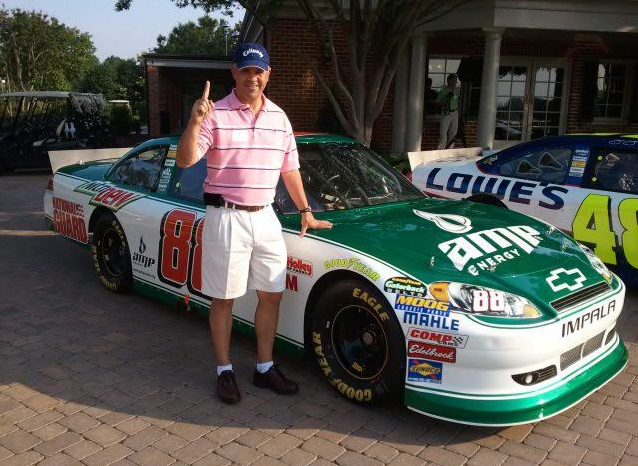 Facebook.com: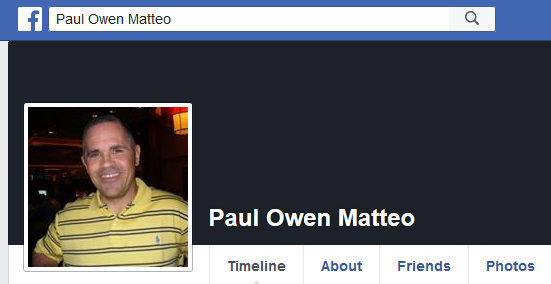 PROFILE INFORMATION:
Worked at Express Tool & Plant Hire Ltd
Studied at Excel Career Institute
Went to P AMASS
Lives in New York, New York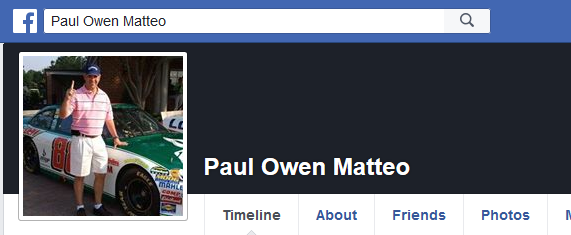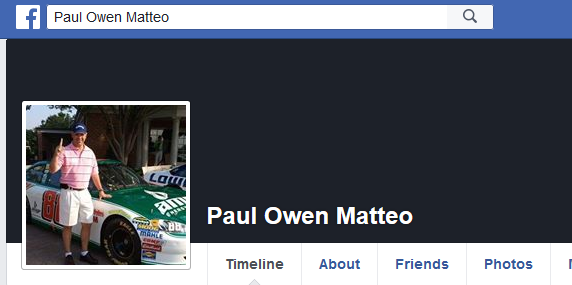 Fake scammer Profiles with pictures of the same person:
Tagged.com:

PROFILE INFORMATION:
Member Since: January 20, 2017
Gender: Male
Age: 58
Relationship Status: Widowed
Languages: English
Religion: Catholic
Orientation: Straight
 PlusGoogle.com:
PROFILE INFORMATION:
Work history
U.S. Army War College
ADMIN:
Please DO NOT tell the scammer he is posted here!
Visit our INFORMATION PAGES:
You can subscribe to our website from the box in the right column to get information about new posts.
If you subscribe please check your SPAM BOX