Romance scammer




BRYAN FORD
In the first instance you should go here and read our advice page. It is just our general guidance to help you

Fast and furious, and we are bit short of information on

BRYAN FORD

so we get that down and also their pictures if we can. We don't want them to miss out on our treats. We are nice like that. Hopefully life is a little harder for them and it will help save you wasting money sending it to Nigeria/Ghana/Senegal/

Côte d'Ivoire/Benin/Togo etc.

You have to remember if it walks like a duck, talks like a duck, and looks like a duck then there is a better than evens chance it IS a duck
Romance Scam
Advance Fee Fraud
Bryan Ford
Hi5/Tagged.com: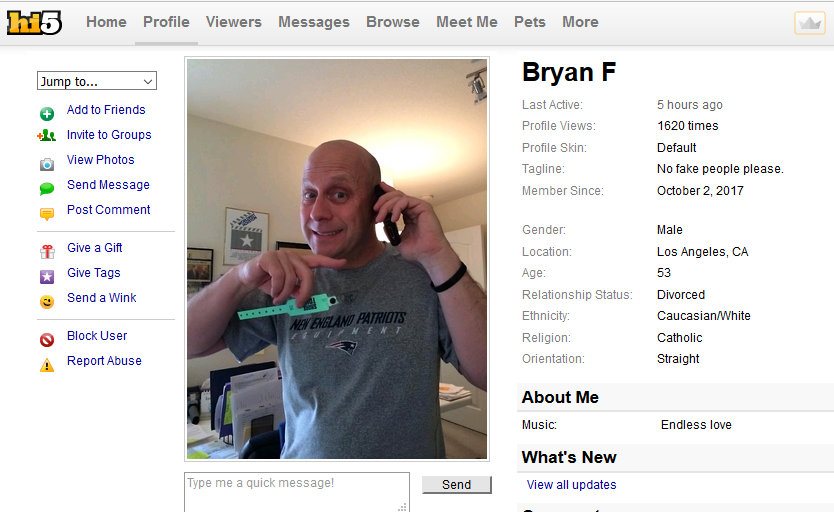 PROFILE INFORMATION:
Tagline: No fake people please.
Member Since: October 2, 2017
Gender: Male
Location: Los Angeles, CA
Age: 53
Relationship Status: Divorced
Ethnicity: Caucasian/White
Religion: Catholic
Orientation: Straight
Music: Endless love
Hi5.com. INBOX:
Bryan F, 53 Los Angeles, CA:
Hello pretty how are you doing today?
How is your day going
Where are you from
I'm Bryan Ford from United States California
Are you married
Do you have kids
Are you on WhatsApp or face book so we can talk more better
Can I add you up
I'm Bryan Ford on FB
Facebook.com: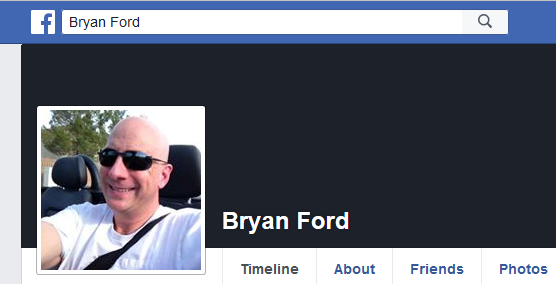 PROFILE INFORMATION:
Works at Everygreen Shipping(UK) Ltd.
December 1, 2017 to present
No schools to show
Lives in Beverly Hills, California
From Los Angeles, California
Please DO NOT tell the scammer he is posted here!
Visit our INFORMATION PAGES:
You can subscribe to our website from the box in the right column to get information about new posts.
If you subscribe please check your SPAM BOX