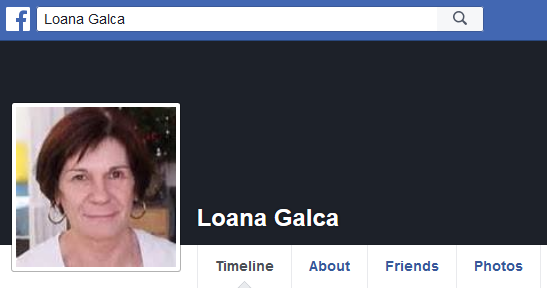 In the first instance you should go here and read our advice page. It is just our general guidance to help you
SCAM/SPAM
Advance Fee Fraud
Loan Scam
Phishing
Loana Galca
(Benin)
galcamoney@gmail.com
Message on  a mail box:
From: Loana galca 

galcamoney@gmail.com




To: XXXX




Date: Thu, 14 Feb 2018




Subject: Re: LOAN
Dear Customer
We are in the special loan of over 12 years and we have our headquarters in Paris and annexes in Canada and Benin.
If you were in these cities or countries, we invite you and in the presence of all parties, the contract is signed and the transfer is made on your behalf. This is not the case here, the whole process will consist of sending us your information in order to draft the contract and send you. We are in partnership with many global banks, but your transfer will be done by the international bank POSTALE, so your monthly will be done by bank transfer to the address of my financial advisor. For the insurance of the police, we do our loan offers in an atmosphere of trust, in case of loss of contact with you during the refund, we can be safe for both parties.
My work and your satisfaction are covered by insurance and a fast and total guarantee of repayment by my Insurer and my Bank. Receive, my best regards.
*(!)
Fake Profile created by this scammer:
Facebook.com:
Loana Galca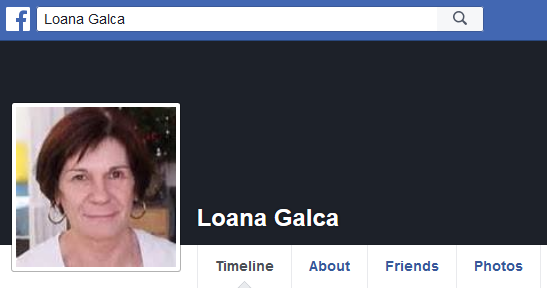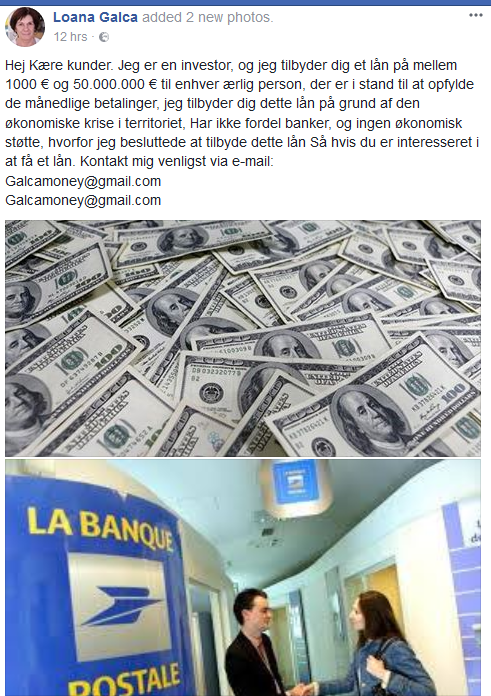 Translation to English:
Loana Galca added 2 new photos.
 (16 February 2018)
Hello dear customers. I am an investor and I offer you a loan of between 1000 € and 50,000,000 € to any honest person who is able to meet the monthly payments I offer you this loan because of the economic crisis in the territory, Do not benefit banks and no financial support why I decided to offer this loan So if you are interested in getting a loan. Please contact me by e-mail:
Galcamoney@gmail.com
Galcamoney@gmail.com

The picture can be seen here:
Face2face-makeup.com:
PlusGoogle.com:
Loana Galca (with

galcamoney@gmail.com

)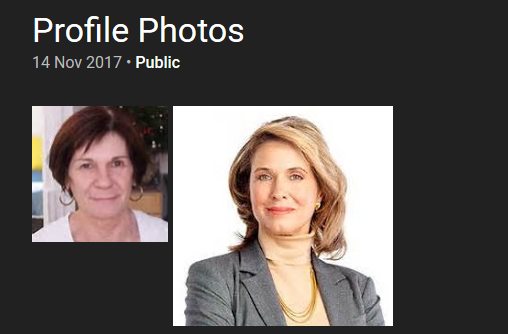 The picture can be seen on many sites:
etc…
Never send your personal details to anybody on the Internet!
 DO NOT CLICK the LINKS IN SUCH LETTERS!
 *(!) If you get this message do not reply! Put it in your trash box



Visit us HERE: